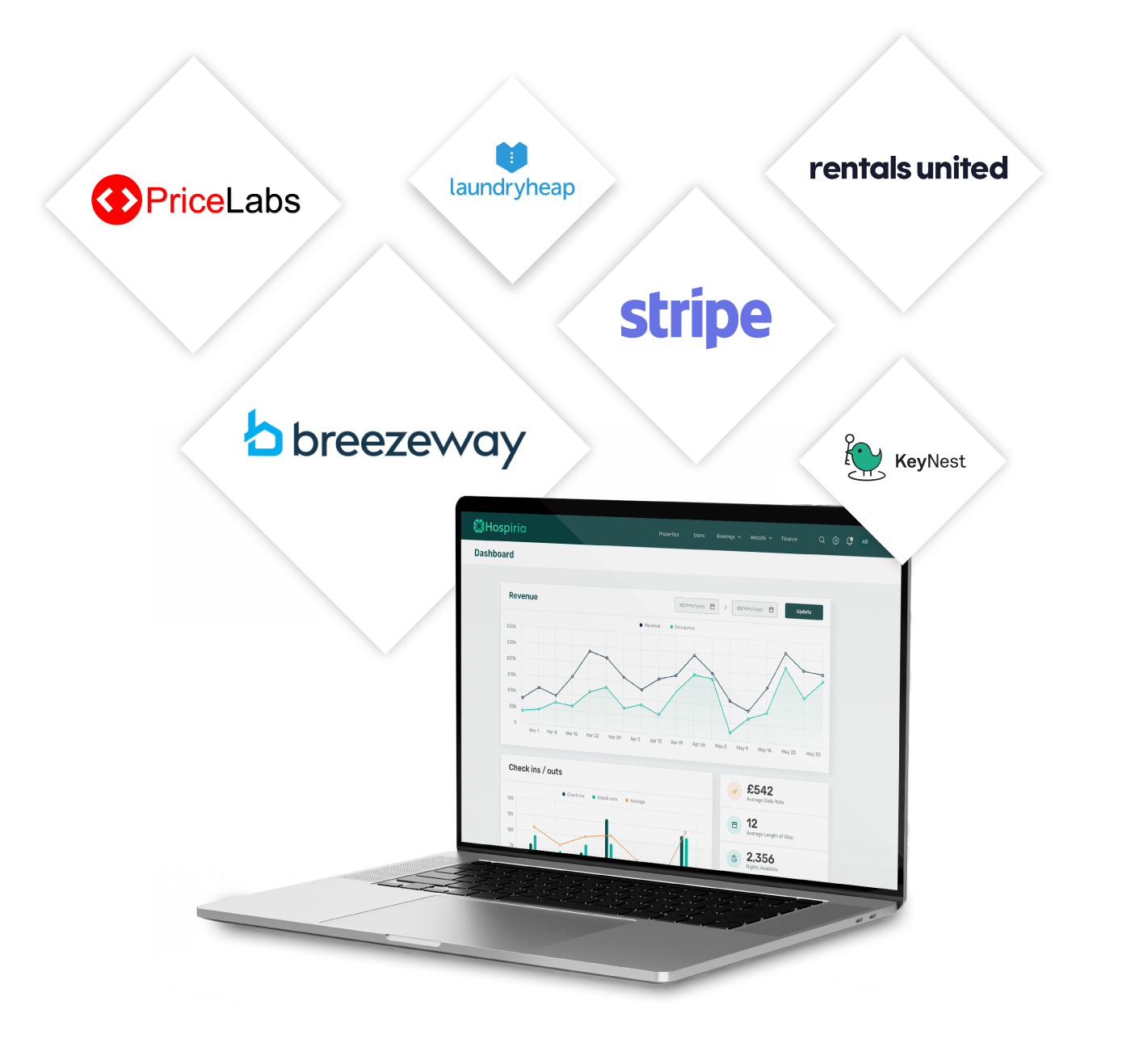 We're proud to partner with the best in the business
Whilst a lot of the features in Hospiria are built from scratch and native to our platform, there are times when we recognise that there's already a brilliant solution to a feature we want to offer. In this case, to continue our mission to simplify marketing, reservations and revenue management - we handpicked the best in class partners and integrated them intutively into our platform, so you have all the best tools in one place.
This also means we have unique relationships with some of the best brains in the industry. So, we've launched a new series bringing you in-depth chats with specialists around some of the most topical issues affecting property managers today.
Watch now: Pricing During Uncertain TImes
Keep an eye out for the next in our series on:
How to maximise bookings - all year round
Steamlining operations and ensuring the best guest experience
Pricing During Uncertain Times
Anurag Verma, Co-founder at PriceLabs and Richard Bridger, Founder of Hospiria discuss the booking and pricing trends seen over the last 18 months and what we can learn from it as we continue to navigate an ever-changing climate.
Learn about the differences between urban and rural booking trends, whether the mid-length booking boom is here to stay and what the key signs are to trigger a change in booking strategy.
If you'd like more information on our partnerships, please feel free to contact us, or visit our partners page to find out who we currently integrate with.
Other questions? Get in touch!
We'd love to hear your opinions on this video, or any others you'd like to see in future so please do get in touch.